Funny Christmas Cactus Napkin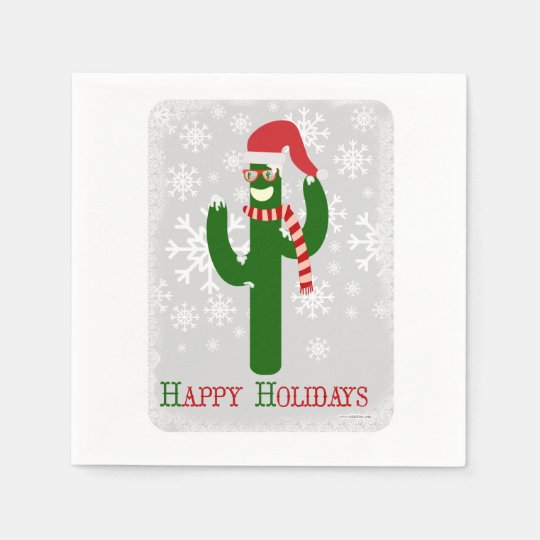 Design is previewed with RealView™ technology.
About This Product
Sold by
Style: Standard Cocktail
A good celebration is as much about the presentation as it is about food. Serve up the party with custom personalized paper napkins that look good tucked in the collar or draped over your lap.
Dimensions: 12 cm l x 12 w cm (folded), 3 ply
Printed in full color on your choice of white or ecru colored napkins
Coined or standard napkin styles available
Sold in quantities of 50
Buy in bulk and save!
This product is food contact safe
Tip: When ordering napkins, the general rule is 3 napkins per guest.
About This Design
Funny Christmas Cactus Napkin
Celebrate the holiday season with this cute and sassy Christmas cactus. Don't be left out in the cold or the desert heat, get a cute and sassy Christmas Cactus design today and use it all season long
Reviews
There are no reviews for this product yet.
Have you purchased this product?
Other Info
Product ID: 256383965001340548
Posted on
13/11/2014, 3:14 PM