Marble Temple of Gold Khmer Lion Photosculpture Standing Photo Sculpture

$31.40
per photosculpture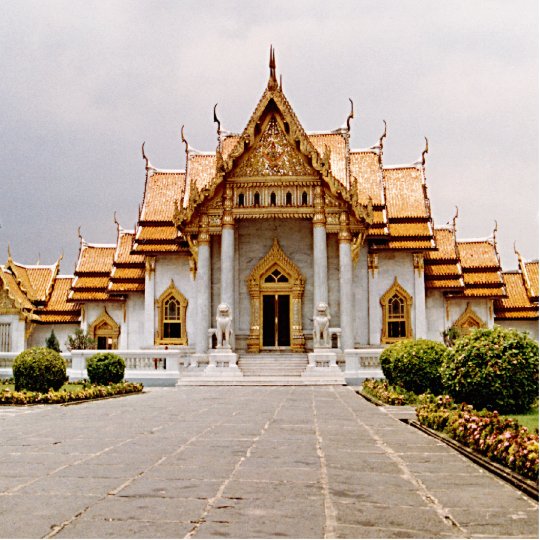 Details

Details
Details
Details

Details







Style: Sculpture
Photo sculptures are a natural conversation piece and look great in your living room or office. Made of beautiful, durable acrylic on a black stand. Final size is approximate and depends on cut-out size of image.
Marble Temple of Gold Khmer Lion Photosculpture Standing Photo Sculpture
One of the Royal temples, Wat Benchamabophit in Bangkok, Thailand. The photograph taken by the author shows the path leading to the front entrance, guarded by khmer styled lions in Italian marble, the material used to build the temple and the name by which the Wat is often referred to as - The Marble Temple. The temple roofing is characteristic of Thai Buddhist temples, four tiers that end in a upward pointing ornate spike. The exterior of white marble walls contrasts with the golden window and door panels. The photosculpture produced is a 3D model of the temple in acrylic. Use the 'Customise' option to select the type of model required, and its size. Buy in bulk with large discount and re-sell "ซื้อจำนวนมากและขายเพื่อทำ กำไร"
There are no reviews for this product yet.
Product ID: 153190150238634092
Posted on